Galling refers to a type of adhesive wear that occurs when two surfaces slide along one another. Galling most typically occurs in metal-on-metal contact, however this type of wear can occur on any surface contact with sliding motion.
The relative motion between the surfaces creates friction and shear stress that results in pieces from the microscopic structure of the surfaces to break off.
Galling can result in increased friction, accelerated wear, and even seizing or catastrophic failure of the components involved.
Preventing and mitigating galling is crucial in many applications to ensure optimal performance, longevity, and reliability of mechanical systems.
The implications of galling
Importance of an anti-galling coating
Lubrication plays a critical role in preventing galling in applications. By reducing friction, lubrication helps minimize adhesion and the risk of galling.
Proper lubrication practices are essential in maintaining optimal performance, extending component life, and mitigating the negative consequences of galling.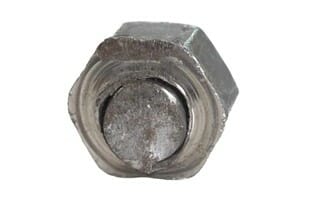 What to use as an anti-galling coating?
Several types of lubricants can be used to prevent galling in various applications. However, the choice of lubricant depends on factors such as application requirements, operating conditions, material compatibility, and load levels.
It is important to select the appropriate lubricant based on these considerations to effectively prevent galling and ensure optimal performance of the components.
Dicronite® is a dry film lubricant (tungsten disulfide) that has been used as an anti-galling coating in various industries and high precision applications.

Anti-galling coating for 65+ years. 
Tech Info
Application Process
Quality Certs
Tech Info
Dicronite® is a dry film lubrication made up of tungsten disulfide. 
It can be applied to all metals, most plastics and some ceramics; may be applied on other coatings and platings as well. 

COATING THICKNESS – 0.5 micron (0.00002 inch) or less
THERMAL STABILITY – up to 538°C in air; 1316°C in vacuum
COMPATIBILITY – compatible with greases, oils, fuels, fluids, and many solvents.
Application Process
Quality Certs
Join countless engineers who use Dicronite® to prevent galling. 
Request a quote and lead time. 
Not quite ready for a quote?