Dry Lubrication for Plastics
Sticking of surfaces in the mold release process will cause rework , scrap, machine downtime, and line stoppage. Use Dicronite® to improve mold release, decrease cycle time, and increase reliability.
Companies & Collaborators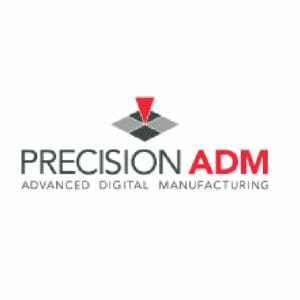 Engineers use Dicronite® to reduce friction when:
high temperatures limit the use of other coatings

maintenance is too frequent and causes costly downtime

inefficient mold release is slowing production

ineffective mold release is resulting in costly scrap rates

trying to avoid costly redesign

the mold tooling and equipment is experiencing inefficiencies 

there is a need to ensure an assembly or component won't fail 
Common plastics applications that use Dicronite® include but are not limited to:
bearings

bushings

blocks

core pins  

ejector blades

ejector pins

guides

molds (cavity surfaces)

plates

rails

rods

sleeves 

slides

threads
The benefits of using Dicronite® dry lubrication within the plastics industry include: 
reduce cycle times due to improved release and better mold flow

reduce reject rates for a low draft or undercut parts such as caps and closures power

biocompatible per select ISO-10993 testing

enhance the performance of CrC, CrN, TiN and other surface treatments as a co-deposit 

avoid component failure, increase reliability

a low application temperature

high temperature stability 

improved efficiency of moving parts in the mold tooling and equipment
Across industries, (automotive, medical, food and beverage packaging, consumer electronics, etc.) uniformity and precision is a requirement when delivering final plastic injection molded components.
Coat components with Dicronite® to facilitate better mold release, reduce friction & wear on tooling and:
Mold Release | More Information
Most frequent questions and answers
Have additional questions about whether or not Dicronite will be a good fit for your application? 
Interested in receiving a trial coating on a few parts? Tell us about your application. 
Ready to prevent failure and improve performance? Submit an RFQ today.