Dicronite® is the original
Tungsten Disulfide Coating
Dicronite® is a tungsten disulfide (WS2) solid lubricant coating. Tungsten disulfide occurs naturally as a rare mineral known as tungstenite, however it is typically synthesized using tungsten and sulfur.
While tungsten disulfide can be used in different fashions, the Dicronite® coating uses tungsten disulfide material specifically prepared for application as a dry film lubricant. This unique material preparation ensures optimal performance of the lubricant coating.
The Dicronite® coating is extremely thin, resists high and low temperatures, and functions in vacuum environments. Dicronite® meets the requirements of SAE specification AMS2530.
How does tungsten disulfide provide lubrication?​
The molecular structure of tungsten disulfide (WS2) forms stacks of thin layers, also referred to as a lamellar structure. These thin layers are connected to each other by weak bonds that are easily broken. 
This allows layers to slide along one another with very low resistance, or low friction. When Dicronite® is applied on contact surfaces, the material's layers provide low friction sliding, effectively lubricating the surfaces.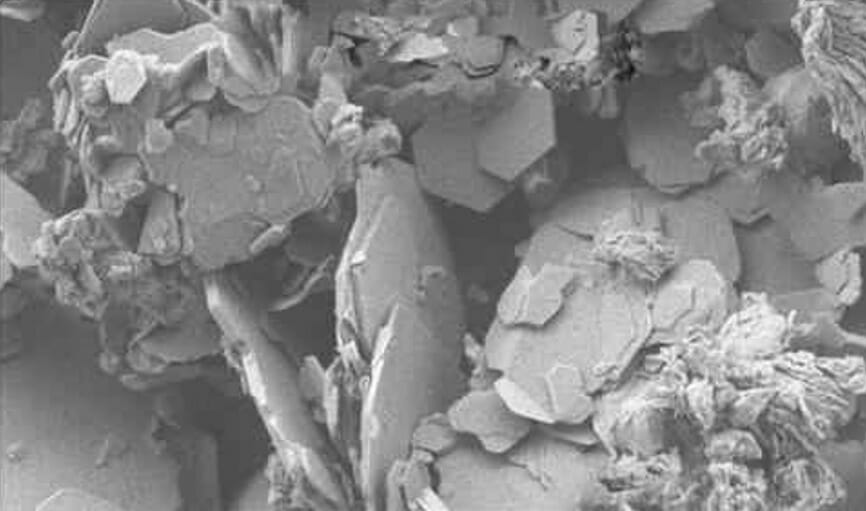 Benefits of using the Dicronite® coating
Dicronite® is valued for its extreme lubricity and ability to improve component performance in various industries and applications.
It's ability to reduce friction and makes Dicronite® a critical solution for countless engineers. With Dicronite®, users can:
Tungsten disulfide coating properties
The Dicronite® coating is highly valued for it's unique properties that allow it to be utilized in many high precision applications. 
Key Property

supporting Information

THICKNESS

Dicronite® has an average thickness of 0.5 microns (0.00002 inch) or less.

The half micron thickness allows tolerances to remain unaffected, ensuring engineers can avoid redesign and easily incorporate the coating on existing designs.

Due to the nature of the material, the coating won't build up past the 0.5 micron avg limit, which means you never have to worry that the coating has been applied too thick.

TEMPERATURE STABILITY

Dicronite® is stable across a wide temperature range:

up to approximately 538°C (1000°F) in air
up to approximately 1316°C (2400°F) in vacuum
down to approximately -188°C (-305°F)

VACUUM STABILITY

It's very low outgassing makes it a great lubricant for applications
dealing with vacuum conditions.

Dicronite® is a spacecraft suitable material per ASTM E595.

COMPATIBILITY

Dicronite® can be applied on most substrates. This includes all metals, most plastics, and some ceramics.

It may also be applied on top of other coatings or platings. Dicronite® is compatible with oils and greases and can be used in systems with fuels or hydraulic fluids.

It's also a non-toxic, biocompatible lubricant making it suitable for medical devices and applications within the food processing industry.
Common tungsten disulfide coating applications
Common components that are coated with Dicronite® include but are not limited to:
What does the Dicronite® coating look like?
Dicronite® typically takes on a dark gray or silver color, sometimes influenced by the color and finish of the underlying substrate.
Dicronite® can be applied to all metals, most ceramics, and some plastics. If you have questions about the coating on a specific substrate, ask an expert.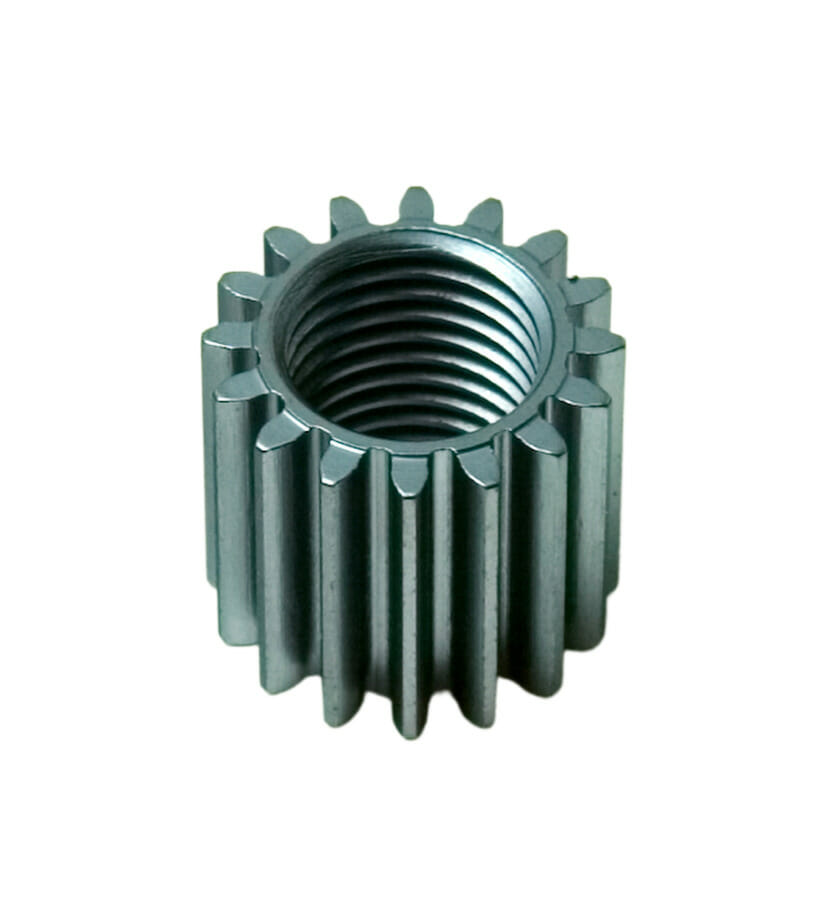 How is Dicronite® applied?
Tungsten disulfide (WS2) coatings can be applied by a few different methods; including aerosol, burnishing, tumbling, and impingement. While aerosol, burnishing, and tumbling applications may be viable in certain situations, most uses of WS2 coatings are best served by an impingement application process.
An impingement process, or high velocity spray process, is the standard for Dicronite® application. After surface preparation, Dicronite® dry lubricant is sprayed onto the substrate surface in ambient conditions. The coating material includes no binders or adhesives, and requires no curing. Dicronite® is commonly applied in accordance with SAE-AMS2530. This WS2 coating process is provided by any one of our worldwide application facilities. 
See how the Dicronite® coating is used in your industry:
This tungsten disulfide (WS2) coating is highly valued by engineers throughout various industries. Typical industries include:
Additional Dicronite® tech data
Quick & helpful documents
Click to view and print the PDF

The original tungsten disulfide coating service. 
Application Process
Locations
Quality Certs
Application Process
Dicronite® is applied at one of many worldwide licensed coating facilities.
After surface preparation, Dicronite® is impinged onto the surface at high velocity.
The material includes no binders or adhesives and requires no curing.
All you have to do is:
Tell us about your application
Send components to one of our application facilities
Receive your expertly coated parts with little lead time.
Locations
Quality Certs
Join countless engineers who use Dicronite® to improve performance.
Additional questions? Our experts are here to help.