At the CIIC, customers can:
Attend workshops

Attend technical seminars

Ask questions and speak with experts 
View Dicronite® Applications
View application reports and case studies

View a product gallery

Touch and feel the Dicronite® coating
Receive technical support and guidance in application testing

Assistance in developing and performing proper test procedures

Expert guidance from start to finish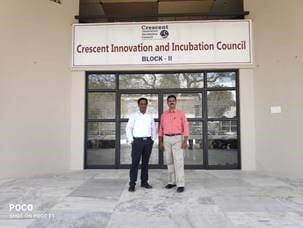 With 20+ years of technical experience within multiple sectors, we are able to guide customers step by step right from the design phase. 
Our goal is to help customers best utilize the Dicronite® dry film lubrication technology, and deploy every bit of performance out of their application. 
Visit us and let's get started on your application today.
Monday, 10AM–6PM

Tuesday, 10AM–6PM

Wednesday, 10AM–6PM

Thursday, 10AM–6PM

Friday, 10AM–6PM

Saturday, Closed

Sunday, Closed
Have additional questions about whether or not Dicronite will be a good fit for your application? 
Interested in receiving a trial coating on a few parts? Tell us about your application. 
Ready to prevent failure and improve performance? Submit an RFQ today.